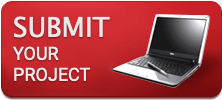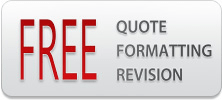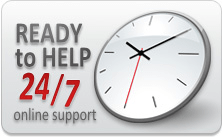 Benefits
| | |
| --- | --- |
| | Any level, any complexity, any deadline |
| | Highest quality from professional experts |
| | Satisfied customers all over the world |
| | Affordable prices that fit into your budget |
| | Discounts for loyal customers |
| | Urgent assignments (completing in less than 8 hours) |
| | 100% confidentiality |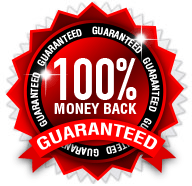 How the Service Works
You will make sure how easy the process of submission is! Just press the "Submit now" button. You will have to provide some information to be able to create a new system profile. Before you submit the information you have given, we highly recommend you to read the terms and conditions.
It is very easy to submit the programming problems
press the "Submit now" button;
provide us with the information so that you will be able to create an account. Read the terms and conditions information afterwards;
go to your new profile and press the "Create New Order" button;
fill in all the sections and upload the files required by the system for your problems;
press the "Place an Order" button and we will provide you with further aspects.
Go to your profile right away and you may start sending requests with the programming problems. Go to the "Create New Order" and fill in the information relating to your programming homework problems. Go to the "Place an Order" and you will get to the next step.
Our support team can satisfy all your demands
we search for the best programming homework solver the very moment you
the prices depend on the programming specialist selection;
the process of the payment is done according to the price agreement;
we will send all the answers to your email (according to the deadline).
The process of the new login profile creation will last not more than 15 minutes. Every client can contact us with the additional questions that he/she may have in order to know about the process of work. After the programming expert is chosen, you check our price once again and set to the payment. When the programming expert solves your problem, you get the answers to your email. Check it up and accept.
Our contacts
chat with our experts online or get in touch with us via email - This e-mail address is being protected from spambots. You need JavaScript enabled to view it ;
you are the one who asks the questions that is why they have to be well-considered so that you could get correct answers;
provide the information, send it, update it anytime you need;
submit the programming problems you have with the help of the upload option you can find on the order page.
If you have questions concerning your work, we will gladly answer them all. We will give you help in every possible means. The programming subject is not easy that is why we realize how hard it may be for the students to cope with it and we are ready to give you a hand. Our team of experts has created a special service that renders the best programming assistance on the Internet! We guarantee to meet your requirement that is why you can count on us anytime you need!